April 20, 2008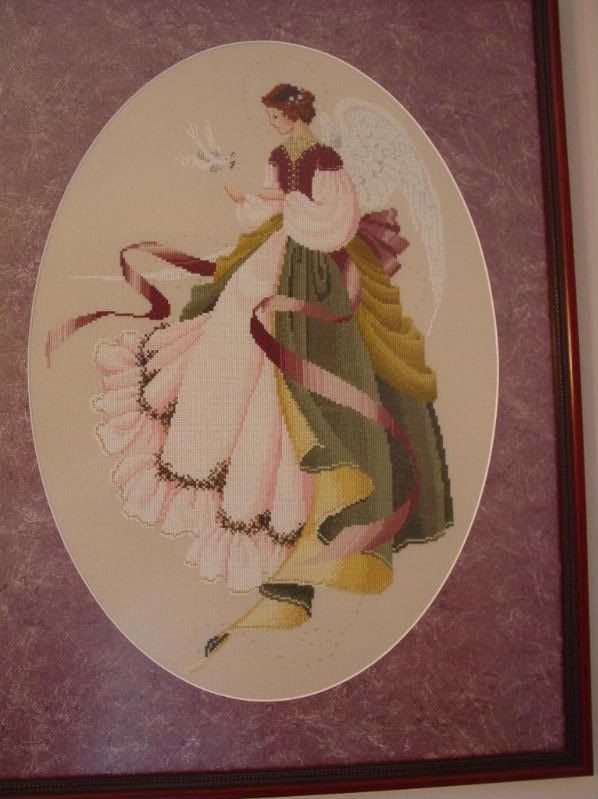 humm, I rotated the view on this in Photobucket but it doesn't show up here! This is Angel of Grace by Lavendar & Lace and is the first cross-stitch piece I stitched for myself. It was finished in 1987 or 1988.


This is Angel of Light and I started her when my daughter was a baby so 1990/91 and I finished her when she was maybe 4? Every time she would see this one she would tell me that it was hers cause the angel has golden hair. My Father-In-Law always told my daughter that she had hair like spun gold, so she really liked this piece. Some day when she has her first home I'll give it to her.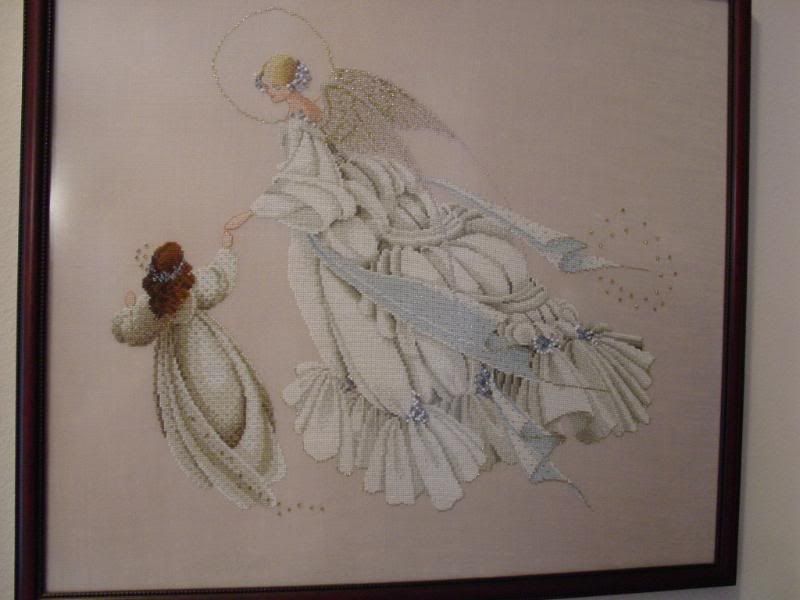 This is Angel of Mercy and I'm not sure when it was stitched. There were so many years in there where work and family took up all of my time. The colors don't show up very well in this photo, I stitched this one on a light piece of eggplant linen and I changed her wings too; from a gold braid to I think 2 strands of gold blending filament and 2 strands of an iridescent BF.
Posted by

Giggles rule!
at 9:37 AM
2 comments


April 16, 2008
This is Truth Storykeep by Sara Butcher. It's stitched 1x1 on 28 ct. Lugana. I just pulled the thread closest to my stitching on all 4 sides, pulled another thread (on all 4 sides) 5 threads from the edges. This let me fold it back for a nice edge all the way around and creates a nice seamless way to whip-stitch the piece closed.

I really need to upload all my other finishes..............
Posted by

Giggles rule!
at 1:25 PM
2 comments